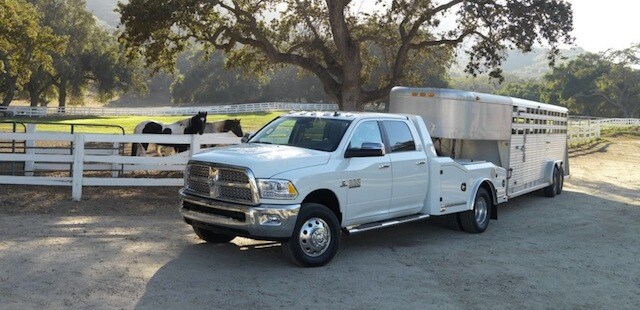 No matter what line of work you're in, you only choose the most capable and competent employees when forming your team. The other side of the deal, of course, is that you provide your team with the training and tools that they need to get the work done efficiently. In addition to traditional tools, the right truck is crucial!
From running things on the farm to getting it done on the job site, the right vehicle will help you and your team get to the bottom of your to-do lists. The RAM commercial trucks at our West Branch dealership are perfect for getting down to brass tacks!
West Branch Drivers Choose RAM to Get the Job Done
Just like the big horn badge on the grille suggests, RAM is an automaker that's always ready to take work head on. Whether you're after a new vehicle for the farm or want to build a fleet for your growing business, you can grab tough jobs by the horns with RAM!
Whether your priorities lie in off-road traction, hauling, or towing, our expert team can run you through the lineup at our West Branch RAM truck dealership to help you find the vehicle that's exactly right for the jobs on your to-do list. Whatever you're after in a work vehicle, RAM's commercial pickups and chassis cabs are up to the task.
To learn more about RAM's commercial truck offerings, come speak with our team about the work you do so we can point you in the right direction! Don't hesitate to contact us online or to call the Brown's West Branch team directly at (319) 512-7764 today.